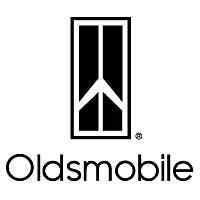 2015 All-GM Show Hosted by the Royal GTOs
Sunday, October 4th, 8:30 AM to 2:30 PM
(Rain date Sunday, October 11) at King Buick GMC, 16200 Frederick Road Gaithersburg, Maryland 20877 (301) 948-9111
Registration 8:30 to 11:00 AM
Trophies awarded for stock and modified classes as
listed on the back of this flyer. Cash awards for best Buick, Cadillac, Chevrolet, GMC, Oldsmobile, Pontiac, Best Paint, Engine, Interior, Best Modified, Dealer's Choice, Best 1950-1969, Best 1970-1989, and Best 1990 to present
All class winners decided by a panel of judges. Tro- phies and cash awards at 2 PM
For further info, contact Bill Sandusky at (301) 570-3517, Day of Show: (301) 801-7519. For inclement weather day of show information, see web links on back of flyer.
Name
Address
City, State, Zip Code
Email Address
Signature
Vehicle/Class
Pre-Registration: $12.00 Day of Show: $15.00 Amount Enclosed:
Mail completed registration form to Clif Jeter, 1801 Queensguard Road, Silver Spring, MD 20906-2027. Make check or money order payable to The Royal GTOs.
By my signature, I release King Buick GMC, The Royal GTOs, their officers, directors, members, employees, and anyone else connected with the management of this event from damages, injuries, losses, judgements, or claims from any cause whatsoever that may occur through participation in this event.